Welcome to the North Shore Business Forum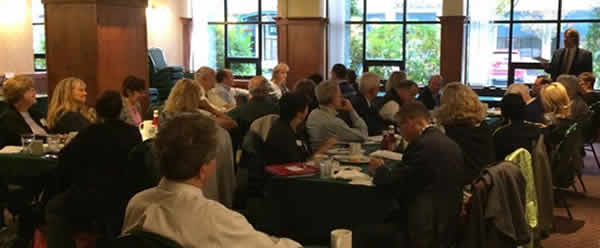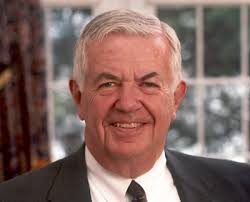 Upcoming Program
Friday
October 20, 2017
 
Meet Bill Cummings
Developer
Publisher
Philanthropist
Born in Somerville and raised in Medford, William Cummings has long held tight to his roots north of Boston. Preserving and developing local assets has been William Cummings' trademark. His company has either built or redeveloped 10 million square feet of property in the region, including Beverly's Cummings Center, on the site where United Shoe Manufacturing operated a plant for most of the 20th century.
Through socially responsible management the Cummings Properties has earned multiple Energy Star awards for its green office and laboratory buildings in Massachusetts. It also has a very strong history of recycling and preserving historic structures. The firm's 2 million square foot restoration of the former United Shoe Machinery Corporation headquarters in Beverly, MA is one of the world's largest industrial plant recycling projects.
In terms of philanthropy, the firm's founder, William Cummings, and his wife, Joyce, are among the nation's largest charitable donors. In 2011, they became the first Massachusetts couple to join The Giving Pledge, founded by Warren Buffet and Bill and Melinda Gates to encourage the world's wealthiest families to dedicate the majority of their wealth to philanthropy.
************************************************************************************************************************************************************
The Forum welcomes hearing your suggestions for dynamic speakers you may know or have heard, as well as topics you are interested in learning more about. 

The North Shore Business Forum, Inc. (NSBF) is a group of small business owners from Boston's North Shore who meet on the first and third Friday of each month for informal lectures given by business owners on a wide variety of topics. Members give a 30-second introduction of their business at each meeting. All business owners are welcome: future, past, profitable, experienced or beginning. Meetings are from 7:30 to 8:30 a.m. (registration starts at 7:15) at Acapulcos, 900 Cummings Center, Beverly, MA. The $10.00 admission fee includes a breakfast buffet. No pre-registration necessary

.
Contact: Brett Kirkpatrick, NSBF President, 978-239-6335, Email: events@nsbforum.org.
The "Meeting After the Meeting" Returns!
The North Shore Business Forum is re-instituting the concept of having members share their expertise with other members on an informal basis, in brief, no-cost sessions after its Friday morning networking meetings.
If you are an NSBF member with an interest in offering your own "Meeting After the Meeting" session in the future, please see NSBF President Brett Kirkpatrick at one of our meetings, or email him at events@nsbforum.org .
**  WEATHER-RELATED CANCELLATIONS  **
If the Beverly, MA public school system announces a "no school" snow day on one of our scheduled Fridays, then the NSBF meeting for that day will be cancelled. Check the NSBF Facebook page for updates as well. (See our "About NSBF" page for more information.)