Welcome to the North Shore Business Forum
Upcoming Program
Friday
February 15, 2019
Find Opportunities in your Challenges
Turning Life's Challenges into Opportunities for Personal Growth
Learn key tips and strategies for living your best life. Discover how to step outside you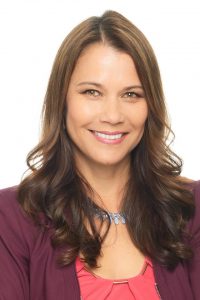 r comfort zone to turn challenges into opportunities.
Deanna Coyle.
Deanna Coyle is the Founder of Vesta: Redefining Divorce, which provides informative seminars, social events, and trusted professional resources that educate and empower people to navigate life both during and after divorce with confidence. As a mother who has gone through a long financially and emotionally draining divorce, Deanna understands how isolating and frustrating the divorce process can be. Deanna and Vesta are committed to helping people take that challenging time in their life and turn it into an opportunity for growth and change…to access their highest potential and create a happy and empowered life for themselves and their families.                                                                                                                                            Deanna holds over 20 years of financial experience, including 7 years as a securities analyst on Wall Street, graduated cum laude from Mount Holyoke College and received her MBA from the Tuck Business School at Dartmouth.
Deanna's Website:    VestaDivorce.com
7:30 – 8:30 am.  Come early and stay late.
Hope you can put it on your Calendar.
  The North Shore Business Forum, Inc. (NSBF) is a group of small business owners from Boston's North Shore who meet on the first and third Friday of each month for informal lectures given by business owners on a wide variety of topics. Members give a 30-second introduction of their business at each meeting. All business owners are welcome: future, past, profitable, experienced or beginning. Meetings are from 7:30 to 8:30 a.m. (registration starts at 7:15 –  includes a hot breakfast) at Acapulcos, 900 Cummings Center, Beverly, MA.
Contact: Mark Beckley, NSBF President, (781) 454-9612, Email: events@nsbforum.org
************************************************************************************************************************************************************
The Forum welcomes hearing your suggestions for dynamic speakers you may know or have heard, as well as topics you are interested in learning more about. 
The North Shore Business Forum is re-instituting the concept of having members share their expertise with other members on an informal basis, in brief, no-cost sessions after its Friday morning networking meetings.
If you are an NSBF member with an interest in offering your own "Meeting After the Meeting" session in the future, please see NSBF President Brett Kirkpatrick at one of our meetings, or email him at events@nsbforum.org .
**  WEATHER-RELATED CANCELLATIONS  **
If the Beverly, MA public school system announces a "no school" snow day on one of our scheduled Fridays, then the NSBF meeting for that day will be cancelled. Check the NSBF Facebook page for updates as well. (See our "About NSBF" page for more information.)