Welcome to the North Shore Business Forum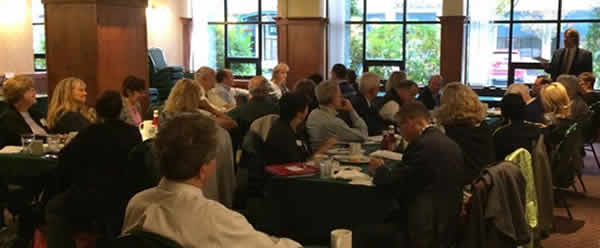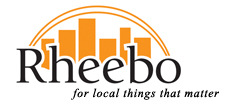 Upcoming Program
Friday
March 17, 2017
Where are your customers and how to engage them.
with Carl Norloff
With so many social platforms and apps today it can be difficult to get the attention of people that will actually convert to paying customers. This presentation will discuss where your customers are and how to effectively convert them to long term loyal customers.
Carl Norloff is a tech executive veteran with over 35 years of enterprise software development experience working with some of the most iconic companies including Walt Disney, M&M Mars, American Golf, Freightliner Trucks, S&H Greenpoints and Zone Labs. He left the corporate world with an idea that there is a better way to help small businesses and non-profits interact within their communities. As a result, Norloff developed Rheebo, a community focused social platform that enables communities to engage and collaborate in a focused way away from the distractions of existing social platforms and apps. Businesses get more customers, non-profits have a better way to fundraise and people have a single resource to find what they are looking for!
The North Shore Business Forum, Inc. (NSBF) is a group of small business owners from Boston's North Shore who meet on the first and third Friday of each month for informal lectures given by business owners on a wide variety of topics. Members give a 30-second introduction of their business at each meeting. All business owners are welcome: future, past, profitable, experienced or beginning. Meetings are from 7:30 to 8:30 a.m. (registration starts at 7:15) at Acapulcos, 900 Cummings Center, Beverly, MA. The $10.00 admission fee includes a breakfast buffet. No pre-registration necessary.
Contact: Brett Kirkpatrick, NSBF President, 978-239-6335, Email: events@nsbforum.org.
The "Meeting After the Meeting" Returns!
The North Shore Business Forum is re-instituting the concept of having members share their expertise with other members on an informal basis, in brief, no-cost sessions after its Friday morning networking meetings.
If you are an NSBF member with an interest in offering your own "Meeting After the Meeting" session in the future, please see NSBF President Brett Kirkpatrick at one of our meetings, or email him at events@nsbforum.org .
**  WEATHER-RELATED CANCELLATIONS  **
If the Beverly, MA public school system announces a "no school" snow day on one of our scheduled Fridays, then the NSBF meeting for that day will be cancelled. Check the NSBF Facebook page for updates as well. (See our "About NSBF" page for more information.)